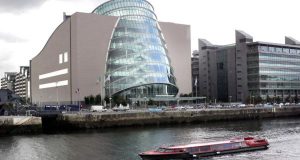 Two leading real estate developers based in Boston are pursuing separate plans to establish conferencing and trade centre facilities in Dublin.
John Drew of the Drew Company is considering locating a World Trade Centre in the capital. He holds the WTC franchise for Dublin and operates similar facilities in the US, including in Boston.
He is the founder and president of Drew Company, a Boston-based real estate management and development company. His developments have included the Seaport Hotel and World Trade Center in Boston, which last week hosted the final leg of a four-city trade mission by 40 Irish business executives, accountants and lawyers.